Drilling fluid additives, Barite, grout bags and Fann equipment for the Oil and Gas industry
A premium drilling fluid is a crucial insurance and an indispensable part of a trouble-free operation. Since the early days of the Oil & Gas Industry, minerals have been used to control the viscosity and weight of drilling fluids.
Oilwell Drilling Products
Barite
Barite is a dense mineral, which makes it an ideal weighting agent for drilling fluids in oil and gas exploration; it helps to prevent blowouts and well collapses by maintaining the hydrostatic pressure in the well.
Barite is a finely ground natural Barium Sulphate, which consists of minimum 85% BaSO4, and is used as a weighting agent in water-based and oil-based drilling fluids. The product's quality meets or surpasses the API 13A, section 7 specifications.



Download
Oilwell Drilling Fluid Additives
Cebo's position as a leading supplier of minerals is supplemented with a wide variety of different chemicals, fluid-loss additives, viscosifiers, lost circulation materials. Quality control and 24/7 delivery service is key to ensuring efficient use at the wellsite.

Calcium Carbonate (CaCo3) composes grinded Calcite minerals and is used as an acid-soluble weighting agent in drilling fluids.



Download
Calcium Chloride 94% 96% Pearls
Caustic Soda (NaOH) Pearls
Cebo Saltwater Drilling Clay
Fann Laboratory Equipment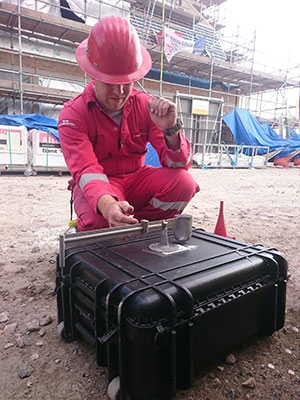 Cebo International is the official Fann Instrument Company distributor for Europe. We are pleased to service the market by supplying equipment, offering repair and maintenance services, and providing various rental options too.

We can supply most common equipment and spare parts directly out of our own stock, therefore reducing processing times significantly for our customers.
Our staff are trained annually on repair, maintenance and calibration servicing of Fann equipment and can therefore offer the best direct support available.
We offer both standard and customized equipment for rental options.
Contact Paul Beattie at Cebo UK for all Fann related enquiries.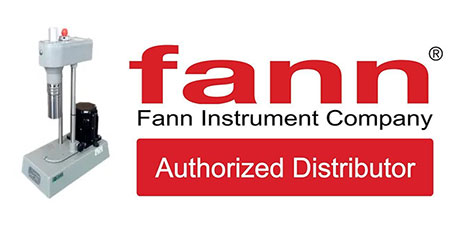 Cebo Marine
Cebo Marine operates two coaster vessels which supply dry bulk products such as Barite, Bentonite and cements to our customers in the North Sea area.
The Rhoon C vessel holds 24 silos and has a storage capacity of 2.000 MT. Our larger vessel, Lelie C, holds 26 silos and has a storage capcity of 3.000MT. Due to their unique silo storage equipment, our vessels can deliver different dry bulk materials within the same single shipment. The vessels can also be chartered by third parties.
Please contact Ruud Hoogervorst for all Cebo Marine-related enquiries.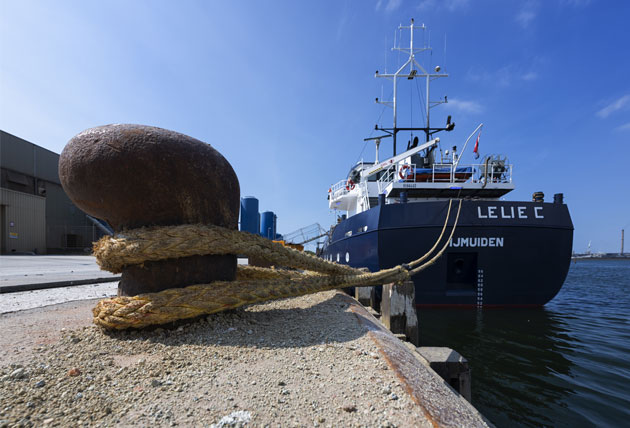 Subsea Grout Bags
Cebo supplies a variety of products to Offshore Subsea Inspection Repair and Maintenance Services, including: Sand, Gravel and Grout (a blend of Cement and Granite Dust). These are typically supplied in 25 kg bags and packaged in one Subsea Big Bag consisting of 40 25 kg bags in total. Alternatively, the Sand and Gravel can be provided loosely packaged in the Subsea Big Bag.

Supply Bases, Mud Plant & Bulk Storage Facilities
Cebo operates supply bases with storage facilities in IJmuiden, Aberdeen, Great Yarmouth and Peterhead from where we can supply our customers 24/7. In IJmuiden, we operate fully equipped Mudplants where we can mix different types of drilling fluids, with a storage capacity of 8000 cbm. Furthermore, we can re-condition and shear drilling fluids. Our facilities have quay access and we can therefore load drilling fluids or bulk materials like Barite and Bentonite directly onto supply vessels.
Cebo UK operates bulk silo storage plants at three quayside locations across the country. At Aberdeen's Pocra Quay, our silo plant boasts a storage capacity of over 4000mt - the largest of its kind in the UK. Further North, at ASCO-owned South Base in Peterhead, our silo plant operates with a total storage capacity of 2750mt. Additionally, at Gas House Quay in Great Yarmouth, we have the capacity to store up to 2500mt.

Contact us
Are you interested in our products or do you have a question? Do not hesitate to contact us:
E-mail:info@cebo.com
Contact us
Are you interested in our products or do you have a question? Do not hesitate to contact us:
E-mail:info@cebo.com