Cebo International is the Holding Company of three operating subsidiaries; Cebo Holland, Cebo UK and Cebo Marine.
In IJmuiden, Cebo Holland operates our main production and mineral processing facilities, as well as a supply and distribution base equipped with a mudplant and silo storage. Cebo Marine operates two dry-bulk vessels, which supply different minerals to our customers in the North Sea region.
In the UK, Cebo UK supplies products and services from various bases (Great Yarmouth, Aberdeen & Peterhead) primarily to Energy markets in the North Sea area.
Our mission
We supply high quality, sustainably-sourced minerals, additives and services to customers internationally, achieved through the close collaboration and flexibility of our people and partners. Combining our extensive logistics experience, strong supply chain, and large stock capacities allows us to operate in an innovative and cost-efficient way, with constant consideration of our safety, environmental and social responsibilities.
Our Values
People-Oriented
Creating a positive, synergistic work environment, where our team's safety and wellbeing is prioritised
Customer Centric
Maintaining robust client relationships and creating additional value through our entire supply stream & services, driven by our flexible, customer-focused organisation and deep logistical roots
Innovative
Developing dynamic, customised solutions through continuous research & operational excellence, designed to boost our organic growth
Sustainable
Committing to transparency and consistent improvement regarding our environmental processes and impact on the planet
Supplier to many industries
For a number of decades, Cebo has been a major supplier for the Oil & Gas drilling industry in the North Sea. We have developed our infrastructure, facilities and expertise to support this demanding industry; this has enabled Cebo to diversify our market reach, and we now successfully supply products and services to an additional variety of industries, such as: HDD, Civil Engineering, Offshore Wind/Renewables and Agriculture.
Cebo Holland imports large quantities of raw material such as Bentonite and Barite from mines across the world. With a production capacity of more than 250,000 metric tons per year, the raw material is milled or sieved in our production facilities in IJmuiden. Holding large stock enables Cebo to store the minerals in bulk, big bags and 25 kg bags.
Furthermore, Cebo supplies cements, polymers and commodity chemicals. Our distribution areas are set up with both covered and outdoor storage facilities for up to 5,000 metric tons of storage. The majority of our clients operate under high pressure, time sensitive conditions; our organization is well equipped to cater for all our customer needs, with flexibility at the core of our operations. We maintain close working relationships with industry experts throughout the supply and logistics stream, enabling us to operate efficiently on behalf of our valued customers.
Quality Assurance & Certification
Cebo works according to a management system in which we:
assure a continuous development of Cebo
meet the demands and requirements of all stakeholders
assure the company's legal obligations
The management system of Cebo is certified according to;
GMP+ B1 and B4
ISO 9001, 14001 and 45001
Cebo's products are certified according to;
Cebo's port facility is ISPS certified by Port of Amsterdam.
Quality Assurance & Certification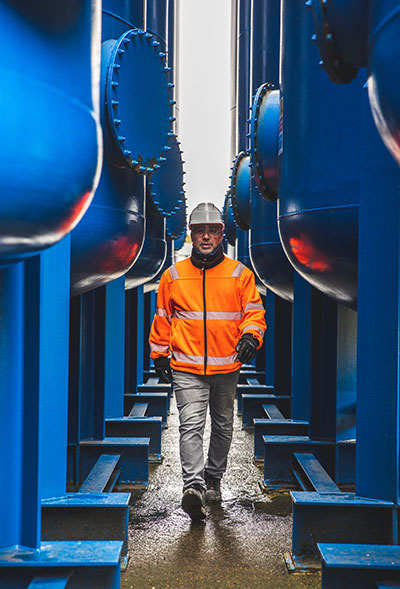 Innovation, Research & Development
Our dedicated teams are regularly innovating new products and brands here at Cebo. With the support of our in-house Laboratory, new and exciting solutions are being continuously developed to support a range of industries including: Construction, Agriculture, & Energy.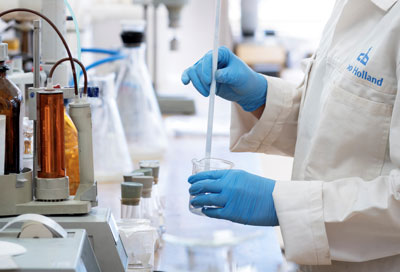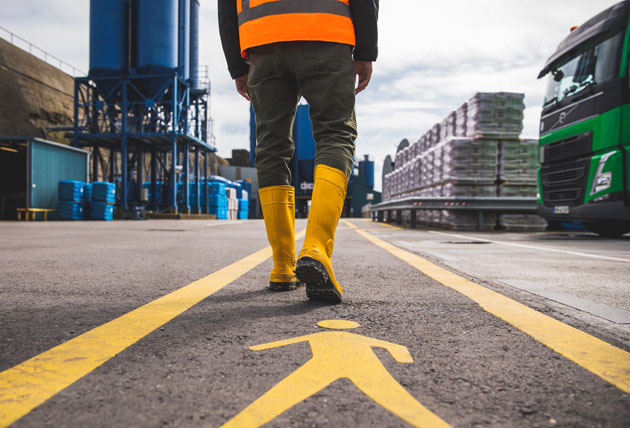 Health & Safety Charter
On 8th July 2022, our Managing Director, Yannis Kosmas, signed Cebo's official Health & Safety Charter. This vital document outlines our Health & Safety mission - to provide and maintain a healthy & safe workplace. The document was signed in front of Cebo employees during a townhall meeting, ensuring that our commitment to creating an incident-free working environment was shared company-wide.
View our Cebo International Health & Safety Charter by clicking here (EN) or here (NL).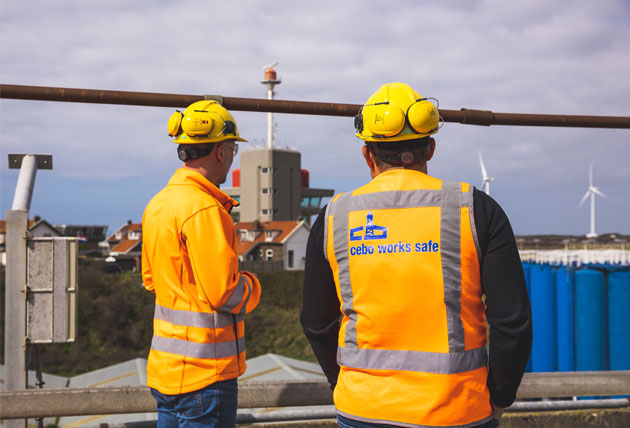 Environment
Cebo's environmental policy currently focusses on reducing the use of energy, reducing NOx and CO2 emission, reducing waste and limiting road transport. Cebo communicates transparently with all authorities to reach full compliancy with its permits, laws and regulations.
Additionally, the assessment of new suppliers with regards to human rights, environmental care and health and safety is very important to us. We expect our crude suppliers to work on mine reclamation as per proven programs.
Safety at Work
Cebo International places utmost importance on the safety and wellbeing of its employees, considering it as a fundamental priority within our organization. With a steadfast commitment to ensuring a safe work environment, Cebo International maintains stringent safety procedures, rigorous training programs, and comprehensive risk assessment measures. By actively promoting a culture of safety and fostering a proactive approach to hazard identification and mitigation, the company strives to prevent accidents, minimize occupational risks, and safeguard the physical and mental health of our people.
At Cebo International, we are continuously evolving our solutions to meet client product and project requirements.


Our offices & plants, Cebo team, and network of distributors are located across Europe, with our clients and contacts expanded worldwide. We're never too far away.


Reach out to us today to discover more about our dynamic solutions, powered by innovation.